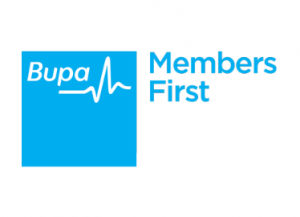 Bupa, legally British United Provident Association Limited, is a British multinational health insurance and healthcare company with over 43 million customers worldwide. The London-headquartered Bupa entered the Australian market through a series of acquisitions, including Melbourne-based insurer HBA. This culminated with the merger of the Sydney-based MBF three years ago, which at the time marked the nation's biggest health deal.
Our doctors are BUPA Members First Providers which means we have joined BUPA under their Members first Chiropractic Agreement. That means savings for you if you are a BUPA member. So wwhat are the differences if you attend our clinics and are a BUPA member?
We agree to charge BUPA members the Maximal Chargeable Amount that BUPA lists each year for chiropractors.
This fee is less than our standard fee for initial and standard consultations, so you're getting good value from your BUPA membership.
It gives BUPA patients certainty of known out-pocket-expenses for chiropractic care.
Please bring your BUPA membership card as our EFTPOS unit cannot process the BUPA digital card yet. We can process your claom on the spot.