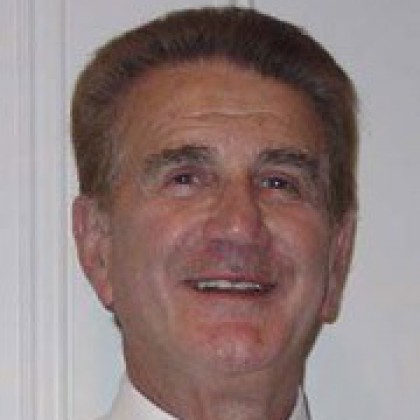 David Black started his career in health care as a pharmacist. He graduated at the age of 21 after completing a 4 year course at the College of Pharmacy in Melbourne.
Just before his 22nd birthday he married Ruth and some time later became the proud father of three daughters and a son. He managed several pharmacies and then went into private practice with Ruth as his sales assistant. Over the years, he opened 4 pharmacies, the last one being in North Balwyn. David was in pharmacy practice for 23 years when he decided to make a sea change of his life and went back to studies.
It was not easy to re-learn mathematics, physics and chemistry and sometimes he wondered if he had made the right choice. However, he had always been deeply interested in the concept of natural medicine and he had a strong belief that the body could heal itself, given the right conditions.
"He had always been deeply interested in the concept of natural medicine and he had a strong belief that the body could heal itself."
This belief fitted exactly with the philosophy of chiropractic and he was determined to continue.
Chiropractic Education
He graduated as a Doctor of Chiropractic 38 years ago and has been busy in both clinics since. Michael Black commenced the chiropractic course some two years before David and for several years, the father and son were students together at Phillip Institute of Technology.
David has always felt some amusement when some of his patients would say to him "How nice it is that your son has followed in your footsteps to become a chiropractor." He has proudly told them that Michael graduated two years before him and could be regarded as the senior partner!
Keeping up to Date
David Black continues with his studies and regularly attends seminars and chiropractic conferences to keep up to date with the latest of information.
By the way, he still maintains his current pharmacy registration and says that he is proud to be associated with his former profession.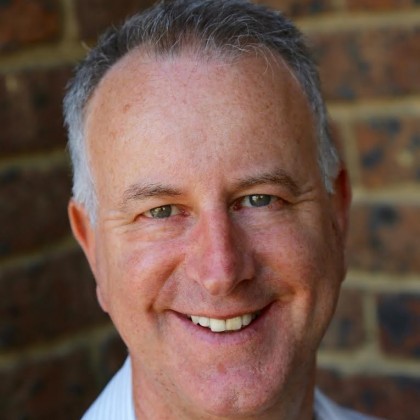 Michael Black graduated in 1983 from Melbourne's Phillip Institute of Technology School of Chiropractic (now RMIT).
He traveled overseas and practised chiropractic on a kibbutz in Israel for his first year joining a medical and physiotherapy team. This experience paved his way of thinking for years to come in forming multi-disciplinary health care teams. In 1985, on his return to Australia, he worked with RMIT as a student teaching clinician before setting up two practices in Armadale and Lower Templestowe.
He has worked with his father and partner, David Black, for 38 years in these practices and they have become well known in those communities for quality health care and dedication to providing after hours care for emergency chiropractic cases.
Multi-Disciplinary Approach to Health
In 1991, the Michael & David Black Chiropractic Group opened practice in a new style medical group called Complete Health Medical Centres. This group was based on the multi-disciplinary approach to health that Michael Black had successfully worked with years before. The centre included physiotherapy, naturopathy, psychology, massage therapy and podiatry as well as the medical doctors and specialists.
The formula worked so well that the Michael & David Black Chiropractic Group was invited to open further clinics in Nunawading and Moonee Ponds, which they did with the help of associate chiropractors. These practices ran busily throughout the 1990's and only closed after ten years with a change of medical centre ownership.
"The early growth years are when chiropractic offers the most potential develop a health nervous system."
Providing the Type of Care You Need
The valuable lessons learned in those years working sharing hundred of cases with doctors and physiotherapists were that we all have something to offer. Every patient can benefit from all disciplines of care; the trick is to find out which can help the most effectively for each individual case. The Armadale and Doncaster clinics today offer a smaller group of like-minded therapists, each skilled in their area of expertise and willing to cross-refer to other services as required. The patient does not need to go far to find the type of care they individually require.
The Benefits of Chiropractic
After 40 years of practice, Dr Michael Black believes more passionately in the benefits of chiropractic than ever. He has seen what the advent of computers and less exercise has done to people and the increasing spinal problems that abound. In 2001, he commenced post-graduate studies in Chiropractic Paediatrics to further his skills in helping children.
His practice today includes newborn infants, toddlers and children through to their teenage years as well as caring for mothers throughout pregnancy. Michael Black believes these early growth years for children are when chiropractic offers the most potential develop a health nervous system.