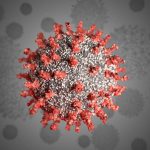 In July 2021, the Victorian Government stated that if you are in pain or your condition is likely to worsen if not seen, you can attend. Routine appointments for preventive care or non-urgent care are not allowed. We are in Melbourne's Lockdown 6.0 and almost all of the current lockdown restrictions will remain in place until 70 per cent of Victorians have had at least one dose of vaccine.
An updated statement from the Department of Health and Human Services (DHHS) states that all public and private health services are permitted during any government-enforced "snap-lock down" or "circuit breaker" lockdown event.
"All AHPRA registered health workers – and any other health worker required to fulfil a care plan endorsed by NDIS, TAC, Workcover or DVA – to provide services that prevent a significant change/deterioration in functional independence…"
Direct clinical care (and other clinical support activity necessary to support direct clinical care) that prevents a significant change/deterioration in functional independence necessitating escalation of care OR is required as an adjunct to other urgent medical/surgical interventions.
In short, this means that if your chiropractic care is necessary for you, you may continue to attend your chiropractic appointments. Our clinical notes will record our professional opinion on the need for your care.
As always, your health and safety are our highest priority. To help keep you safe, we will be continuing our current COVIDSafe plan. Masks are worn by patients and doctors for your appointment. Please scan our QR code on entry and sanitise your hands. All treatment tables, equipment and surfaces are disinfected after each patient pre and post-treatment. We will continue to monitor this situation closely and notify you of any changes to this advice.